About
Collateral

Loans

.com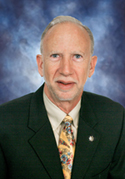 Art Samuels is uniquely qualified to run CollateralLoans.com. He developed his skills and background in collateral lending as the founder and an owner of the highly successful and reputable Provident Jewelry and Loan. He has honed his skills, established credibility and long term relationships, and became a leader within the lending industry. He is a dedicated family man and a pillar of the community.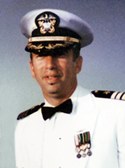 His integrity and drive are evidenced by his Navy achievements. He enlisted in the US Navy at 19, graduated from Purdue University in Computer Science, earned his "Wings of Gold" and became one of our nations leading experts in Soviet Submarines. Commander Samuels retired in South Florida in 1987 and immediately began his pursuit of gem education with the Gemological Institute of America (GIA).
Art's transition from "Subs to Stones" was facilitated by his passion for gems and his technical mind. He rapidly became a Graduate Gemologist, a successful wholesale gem and jewelry dealer and a Director of Miami's Diamond Dealers Club. He opened Provident Jewelry & Loan in 1993 in West Palm Beach and several years later he was unanimously elected as The Chairman of The Board of The Diamond Bourse of The Southeast USA. Mr Samuels is a nationally recognized expert in his field. He is a dynamic speaker and writer - stressing his strong views as a consumer advocate and the need for high ethics and expertise.
keywords: Arthur Samuels, Collateral Loans, Collateral Loan, Collateral on Jewelry, Collateral on Diamonds